In WooCommerce you can easily group your similar products under a category, making it easy for users to scan and find the products.
Based on your need you can nest one product category under another in WooCommerce. Simply put, you can create a category and assign it as the parent or subcategory of another category. For example, we categorize T-shirts, Tech Covers, Caps, and Accessories under the parent category "Clothing". Here is the screenshot to show the subcategories of Clothing
Overview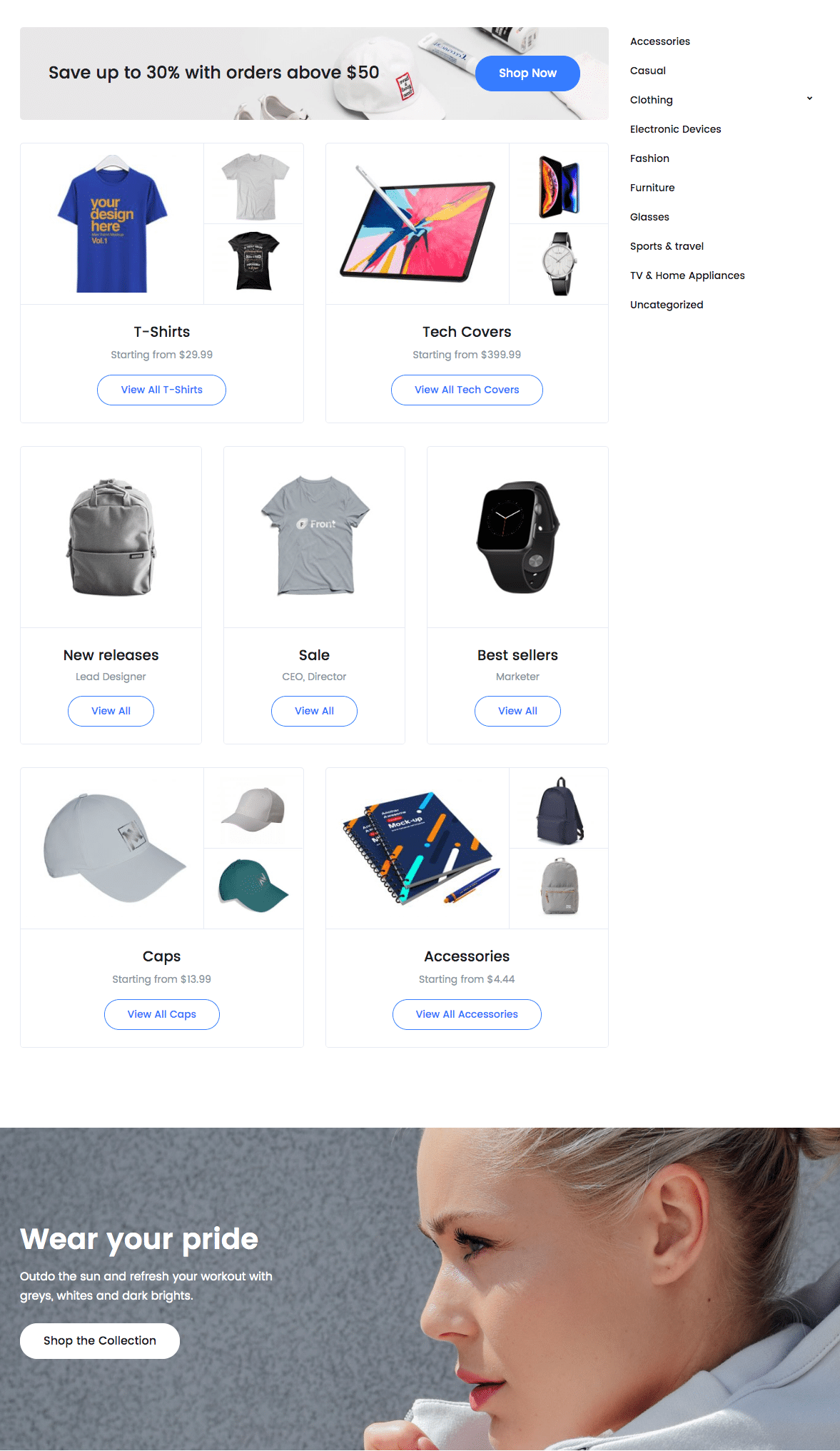 Display WooCommerce Sub Categories on Category Page
Please navigate to Appearance > Customize > WooCommerce > Product Catalog here choose Show subcategories option from Category Display.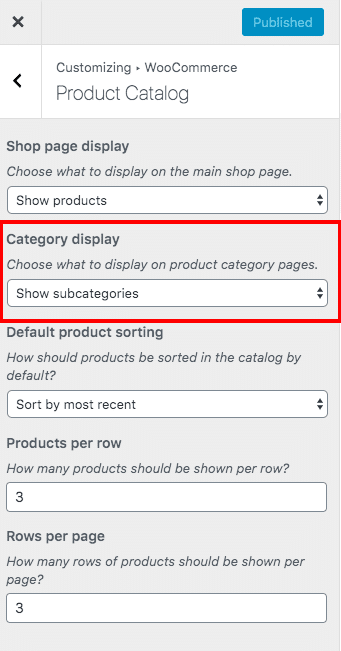 Display Product Categories on Sidebar
There are 2 sidebar widgets are there for Category Page.
Shop Sidebar – Shop Sidebar is a WooCommerce widget area and it should show up as soon as it's populated with at least one widget. It will display by default in Category Page.
Product Category Sidebar – Product category Sidebar will display only when Show subcategories option is chosen under Category display.
Display Static HTML blocks in Category Page
Top and Bottom Jumbotron are static HTML blocks which you can choose to display at top and bottom of category page. Middle Jumbotron will display the static content in-between the subcategories.
Setting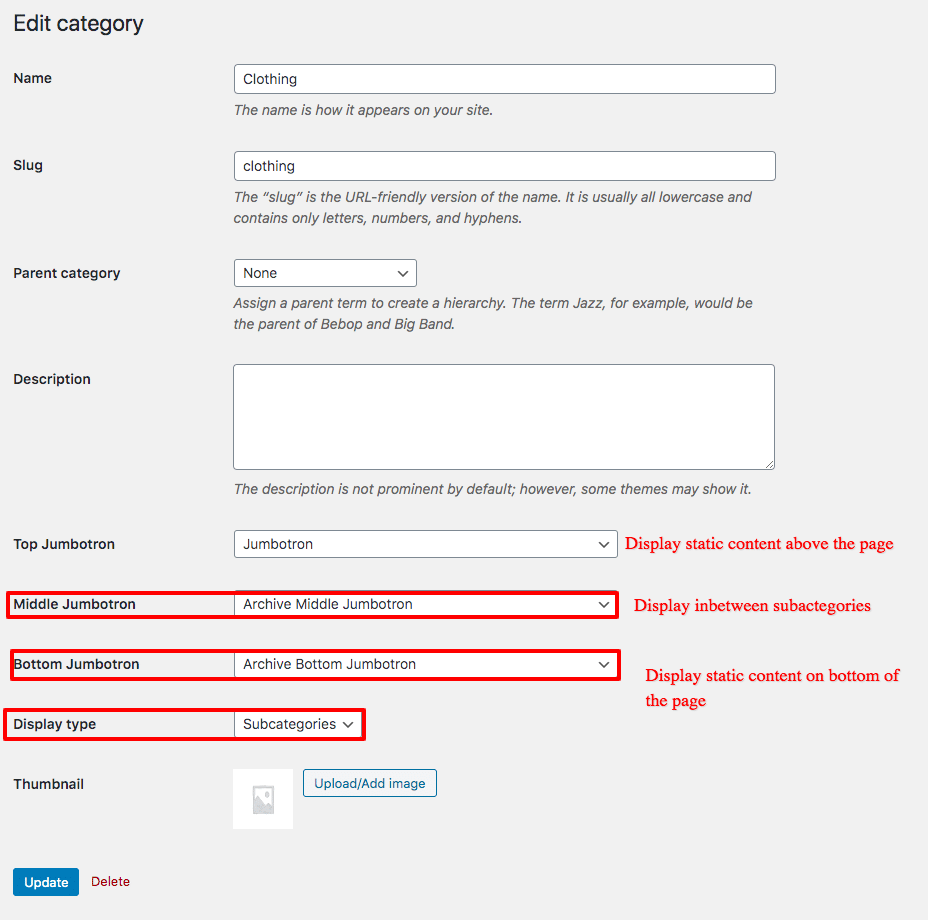 Output