In List Blog Style, our theme displays featured image as a media and its description space contains post date, title, excerpt and author. List Blog Style is the default style in our theme.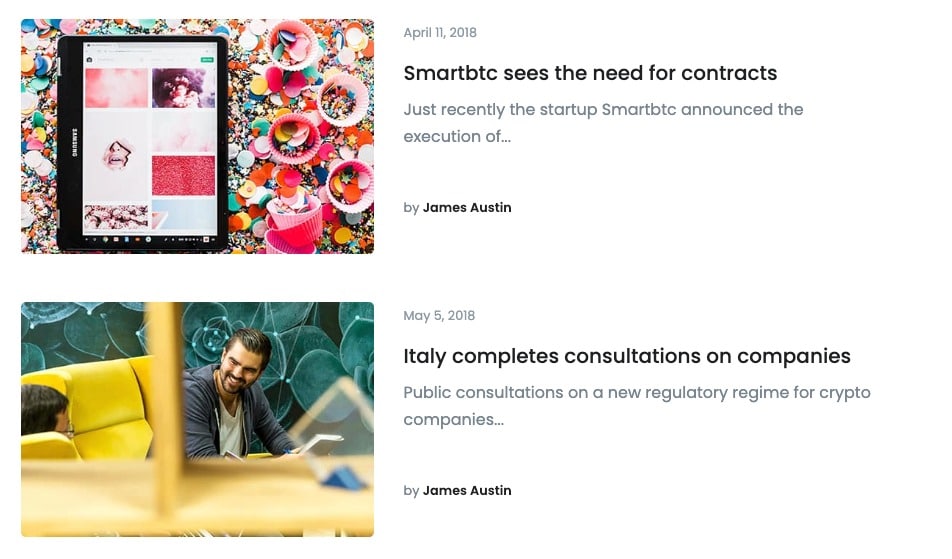 Setup
You can choose List style for your blog from Front Theme Options. It can be set from Front > Blog > Blog Style and choose List from the dropdown.
List Blog Style will be applied to all category archives, tag archives, author archives, monthly archives as well as other custom archive pages for post.
Layouts
List Blog Style is available in 3 layouts which are : Right Sidebar, Left Sidebar and Full-width layouts. You can set the layout of your blog in Front Theme Options, Front > Blog > Blog Layout.

Recommendations
Excerpt
List Blog Style uses post excerpt in its view. We recommend that you provide an excerpt that runs in 2 lines approximately about 10-15 words. If an excerpt is not provided, our theme will automatically generated excerpt from your post content.
Featured Image
List Blog Style does use featured image in its view. The recommended size of a featured image is 480×320 pixels.