Single Page Modern displays the Title and Description along with the Portfolio gallery.
Modern Page shows the Portfolio gallery in Grid View.
In Simple Page you have to add List Table and Portfolio Social Network Block.
Recent Projects appears at the bottom of the page.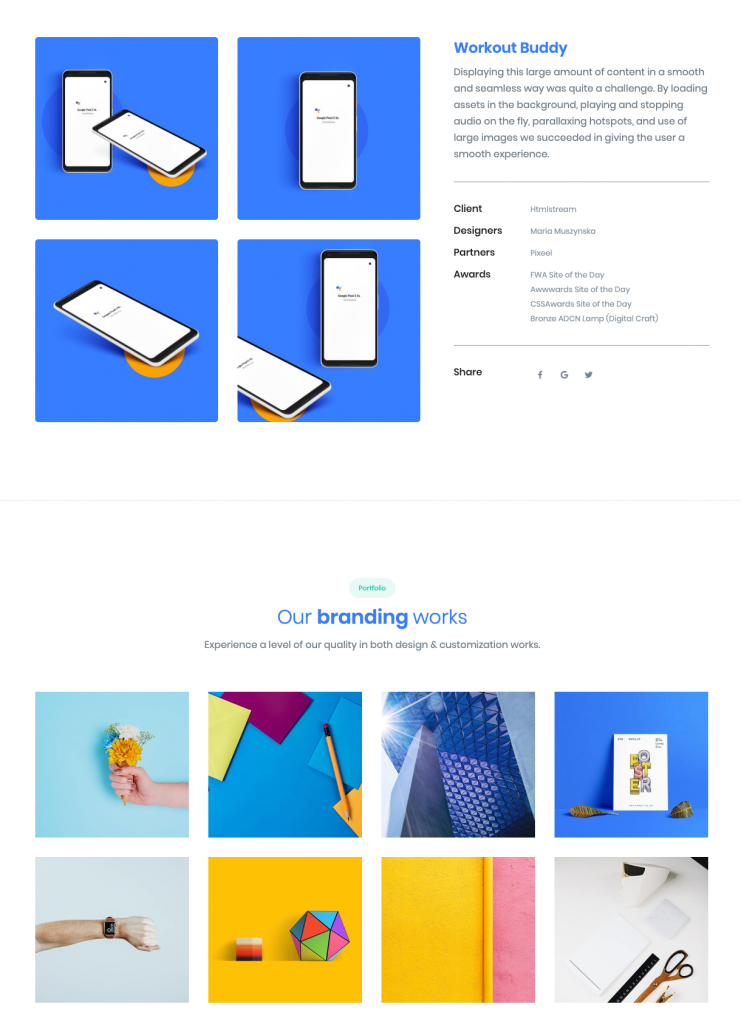 Single Project Settings

Project Type
Add project Type
Project Tag
Add project Tag.
Featured image
Upload featured Image.
Portfolio Gallery
Add gallery images for portfolio single page simple.
Gallery View
For simple view select Grid from the dropdown.
List Table Settings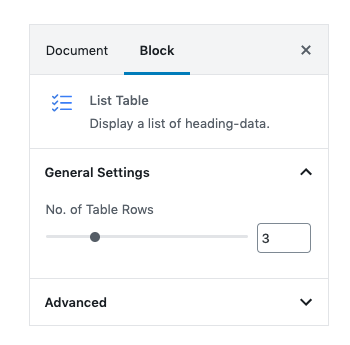 General Settings
you can set rows limit using No of Table rows. Default value is 4
Portfolio Social Network Settings

Icon
Select no of icons using icon range control.Default value is 3.
Enable Margin
Enable or disable Margin.Set Enable as default.
Enable Transparent
Enable or disable Transparent.Set Enable as default.
Enable Circle
Enable or disable Circle.Set Disable as default.
Design
Select icon design default or soft.Select soft as default.
Social Network Icon
You can select icon for social network from dropdown.
Icon Background Color
you can select background color for icon from color palette.
Social Network Link
Enter link for social network icons.