Tokoo has 5 header styles.
Header Styles
Header v1

Header v2

Header v3

Header v4

Header v5

Choosing a Header Style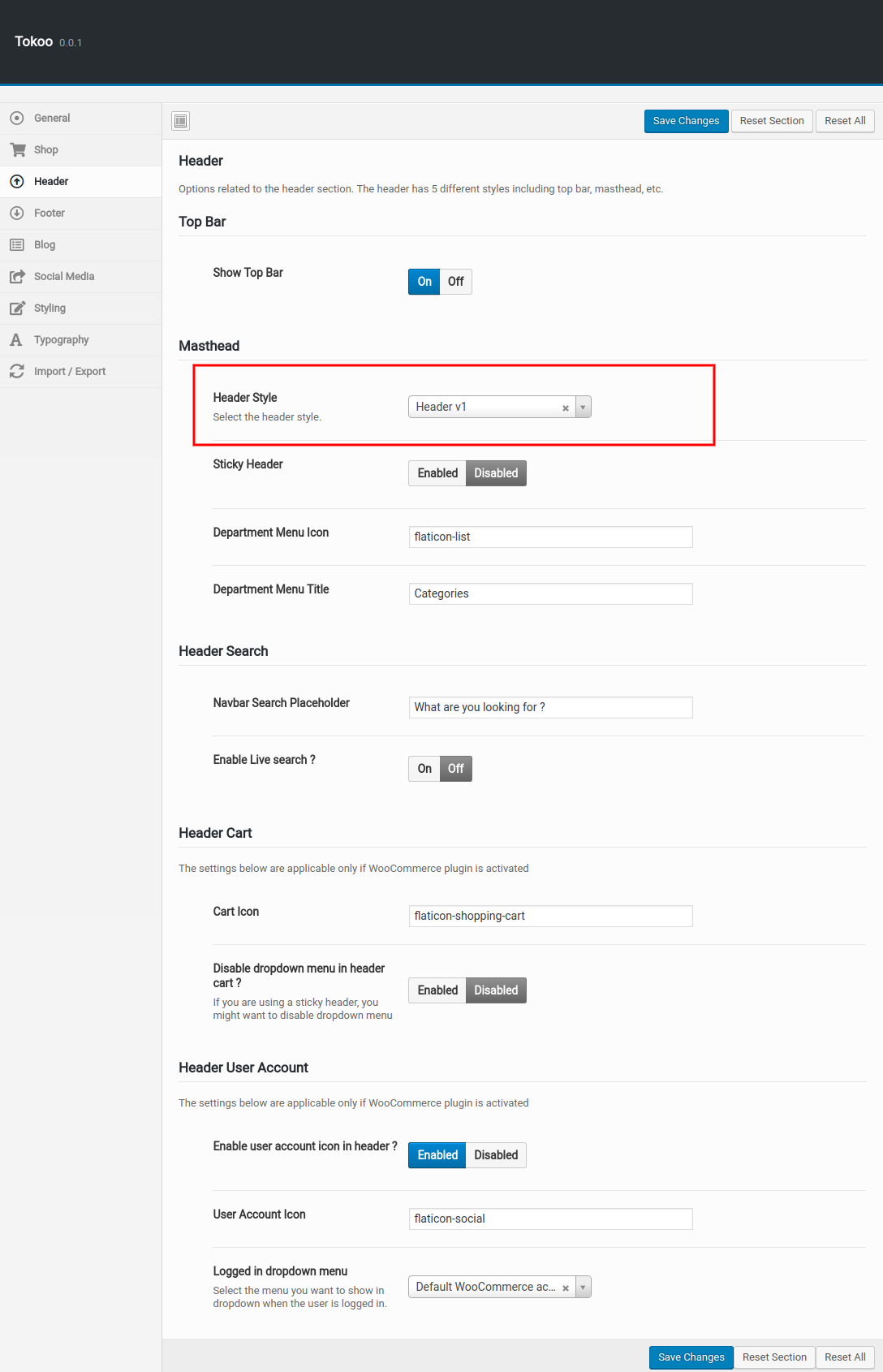 Header v1 is chosen by default header. To change the header style :
Navigate to Tokoo.
Click on Header Tab.
You will find Header Style option with Header v1, Header v2 and Header v3,Header v4 and Header v5 as five choices presented as dropdown.
Choose the dropdown that represents the style of your choice and click on Save Changes.
Logo
To upload your own logo, please navigate to Appearance > Customize > Site Identity > Site Logo. The logo is by default 117pxx39px in dimensions.
Increasing the size of the logo dimension
Logo when uploaded will be cropped to 117×39 pixels. To increase the height or width, you need to add this custom code to your child theme's functions.php :
Please change the height and width as per your requirement.