Creating an attribute for Authors
Please navigate to Products > Attributes > Add New.
Create a new attribute that you'll use it as Authors. Our demo uses "Book Author". This can be any arbitrary name of your choice.
After creating an attribute, assign this attribute as the brand attribute in WooCommerce > Settings > Products > Brands > Brand Attribute by choosing the attribute from the dropdown.
Now this newly created attribute will function as Authors.
Creating the Author List Page
Navigate to Pages > Add New .
Give it a name, say Author List and enter the shortcode [bookworm_mas_product_authors_list hide_empty=0 columns=5 number=20].
Make sure Default Template is chosen under Page Attributes > Template.
Check on Hide Header under Bookworm Page Options Meta box.
Click on Publish.
You need to enable archives for the "Book-author" attribute so that the authors list are linked to its own archive page which lists all books related to the author.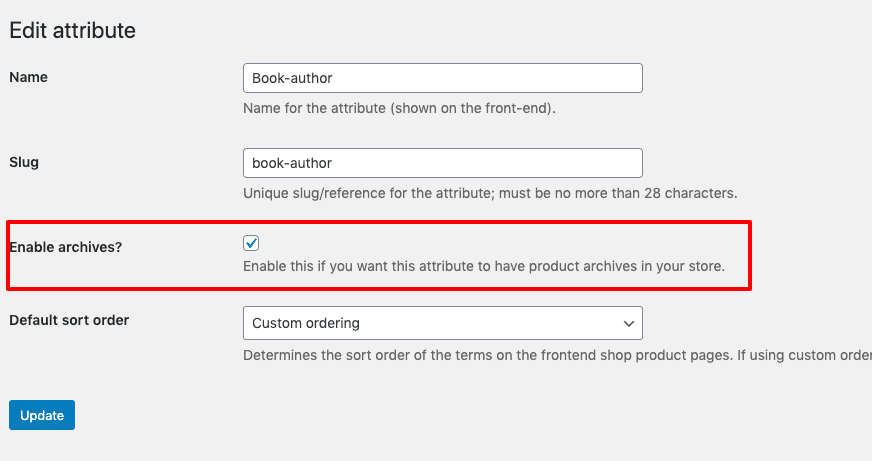 Author List View