After installation and activation of the theme and required plugins. You can now install the demo content to get you started.
Skola has 22 demo content in total that can be imported. Importing demo content does not delete any existing content. It also imports WPForms.
Importing demo data (post, pages, images, theme settings, …) is the easiest way to setup your theme. It will allow you to quickly edit everything instead of creating content from scratch.
Before Import
Please make sure that all the required plugins are installed and activated.
No existing posts, pages, categories, images, custom post types or any other data will be deleted or modified.
Posts, pages, Courses, Events, images, widgets, menus and other theme settings will get imported.
Please click on the Import button only once and wait, it can take a couple of minutes.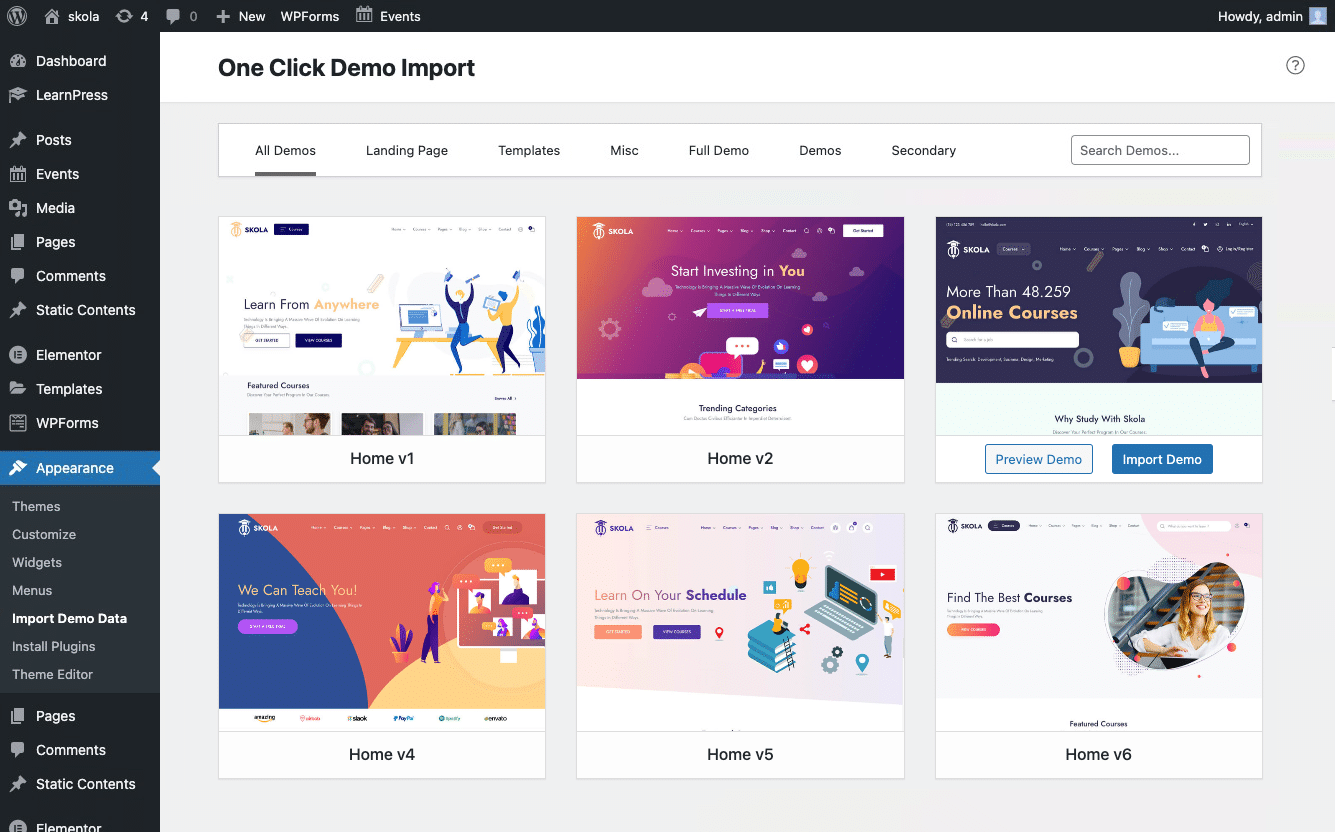 Choose a demo
You can choose on of the available demos. On selecting import the import button a dialog box appears informing you about what exactly is imported.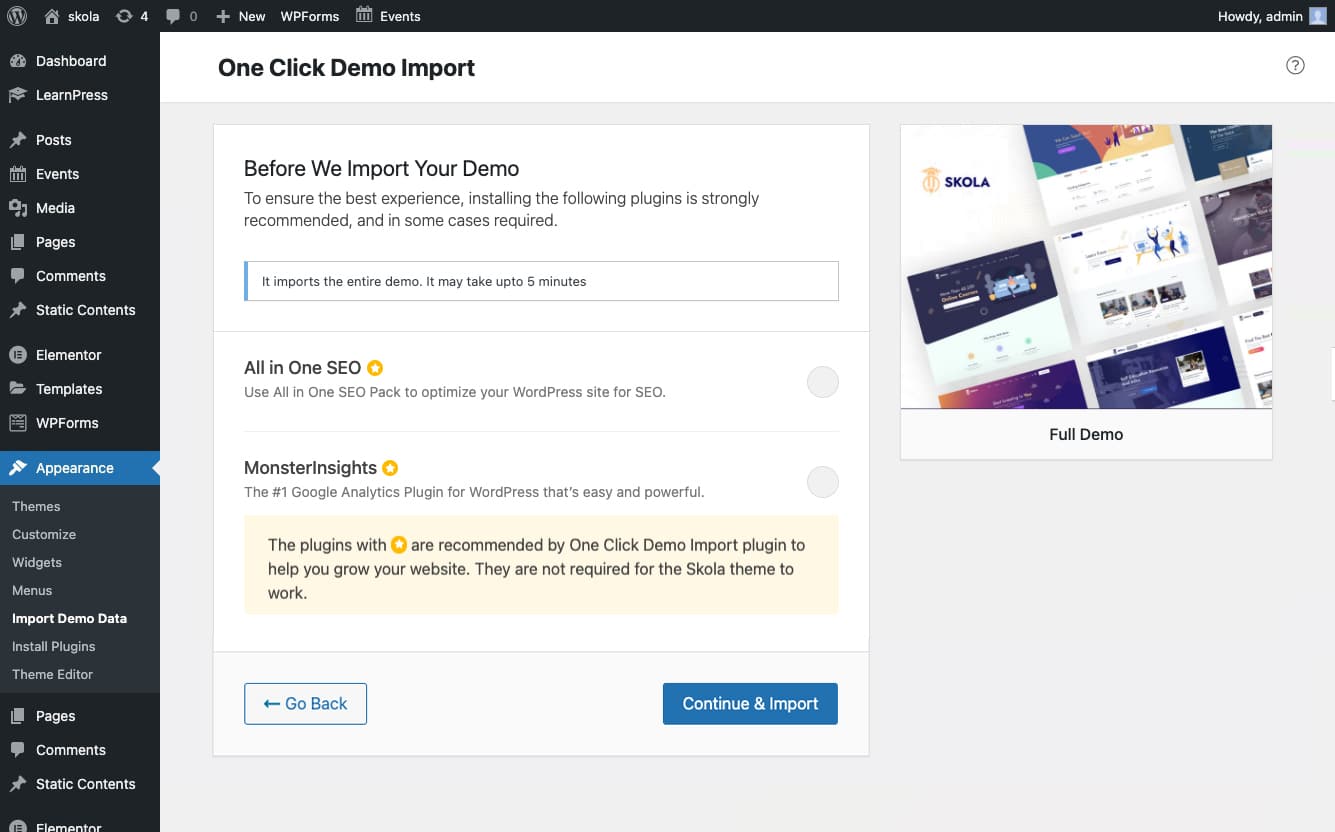 On confirmation, the importer will import the content specified. It may take 2-3 minutes to import all the demo content.
Menus, widgets and settings will not be imported. Content already imported will not be imported again.
Import Complete

After import, you'll be notified about the import completion.
Setting a homepage
After import is completed, you can set one of the pages imported as your homepage. To set your home page:
In your admin panel, go to Settings > Reading
Select A Static Page option for the Your homepage displays option.
In the dropdown, choose the page you want set as home.