Landkit Elementor includes a built-in templates library to access all the Elementor templates from within the Editor. You can access the library by clicking on the Lt. icon.

The Library
On clicking the Lt. icon, a modal box opens which lists out over 120+ section templates and 40+ page templates.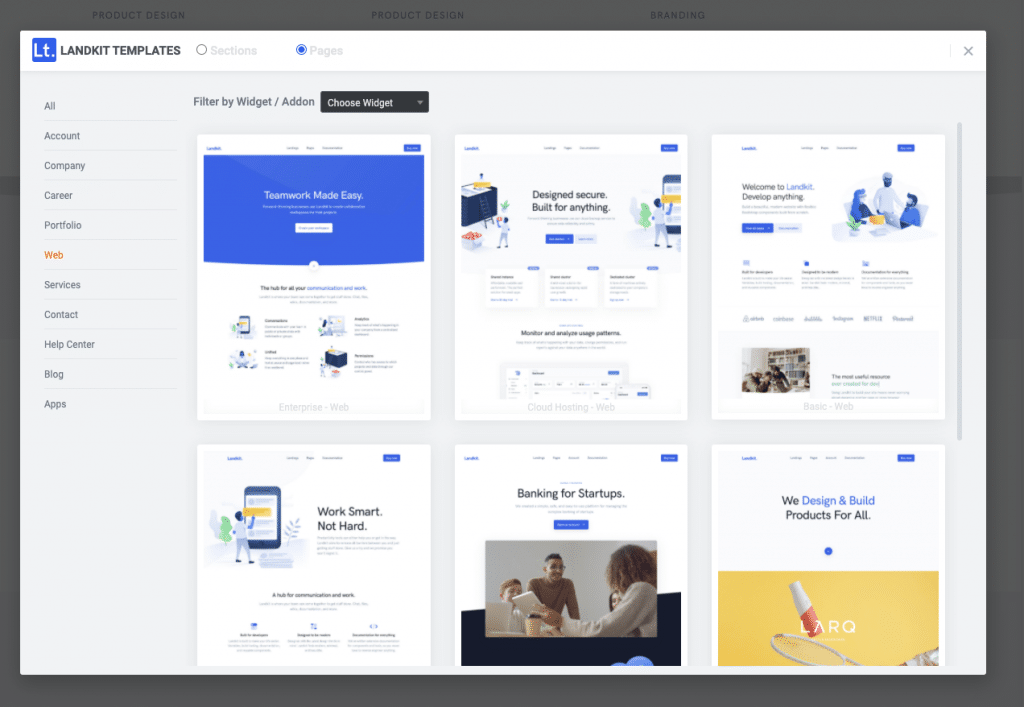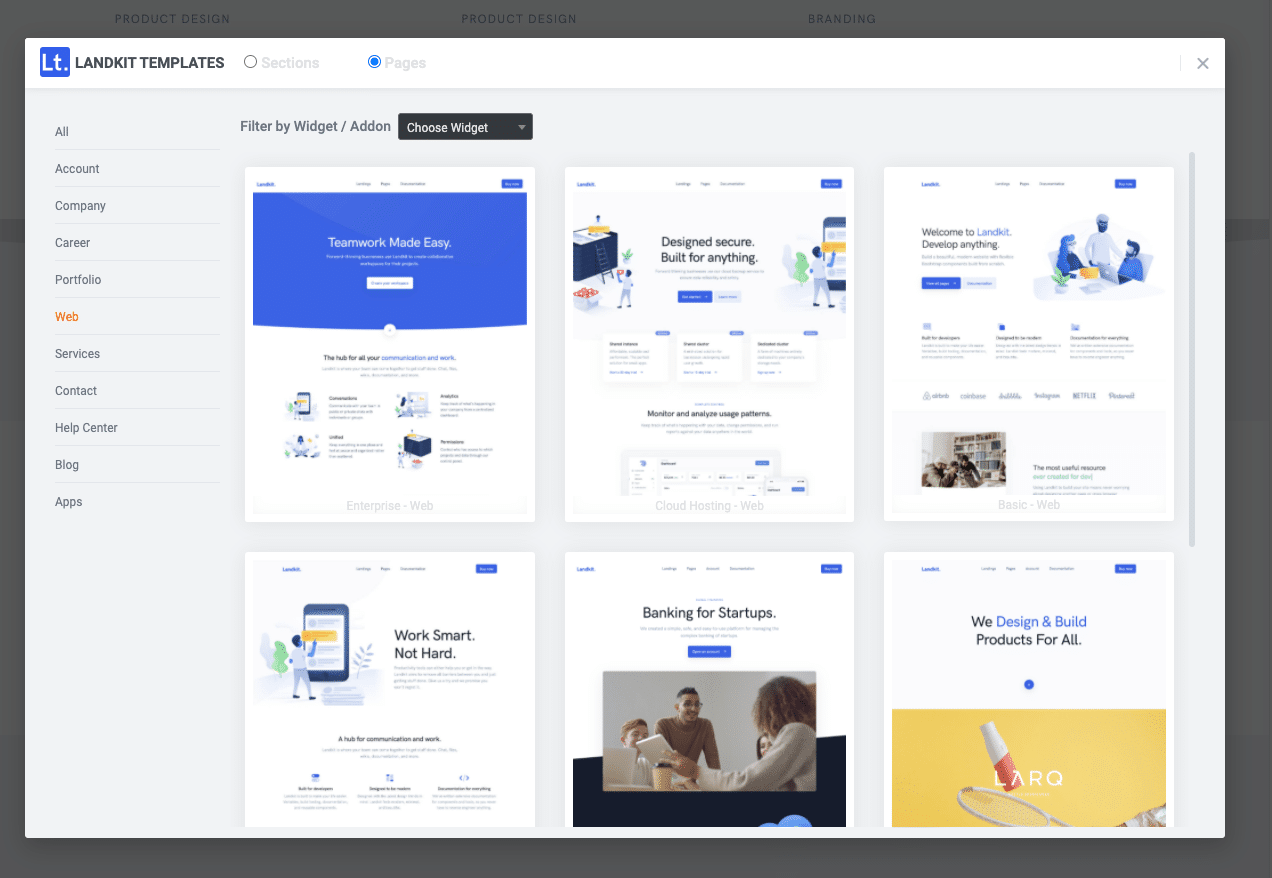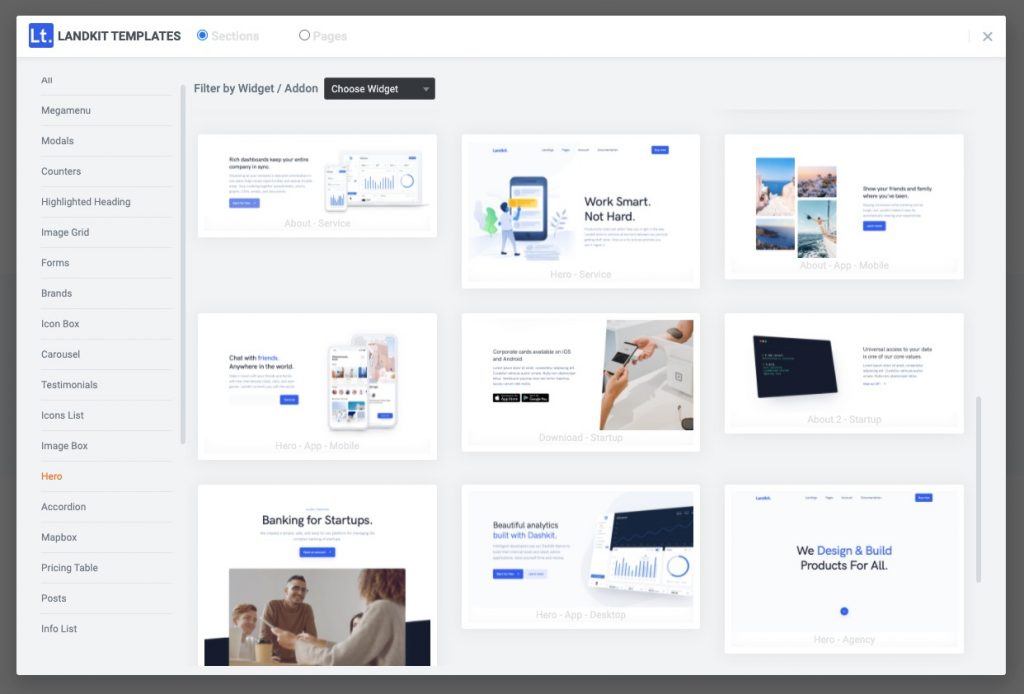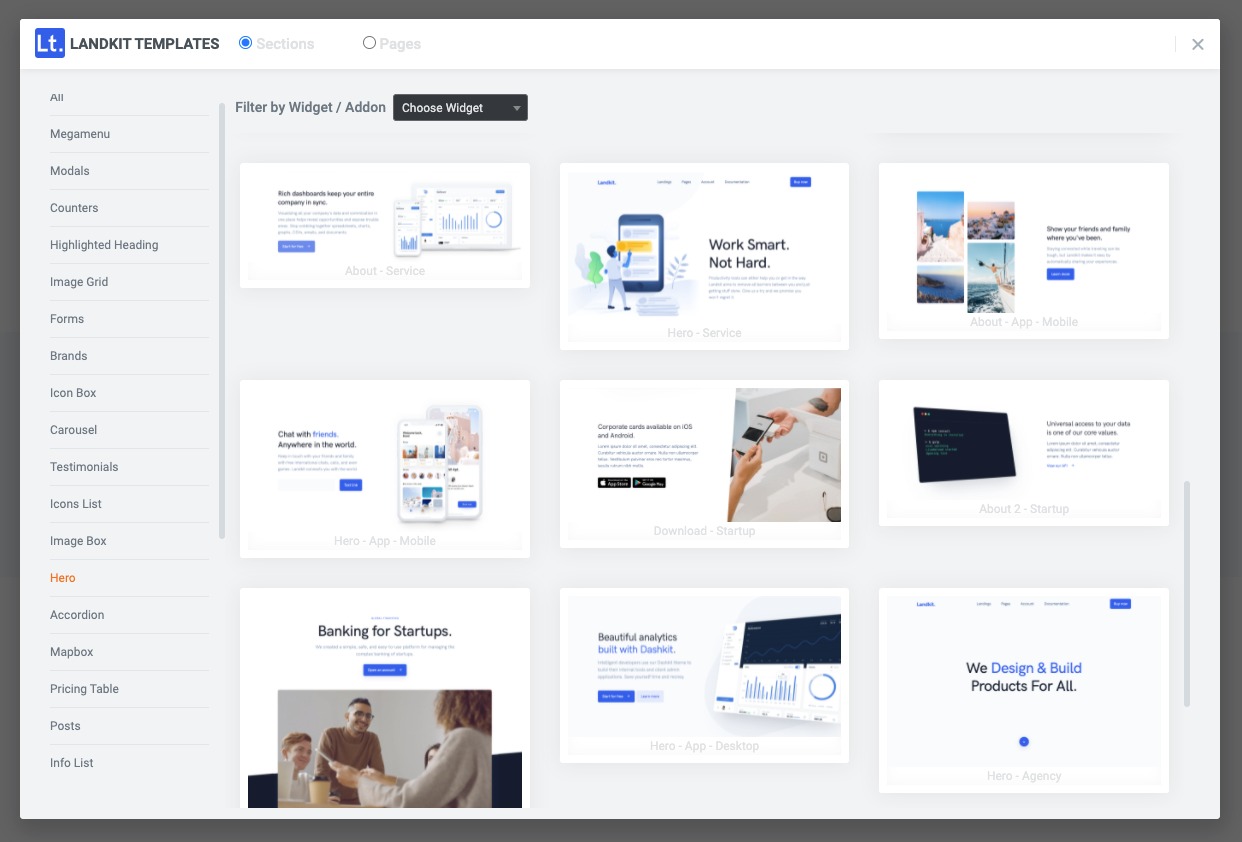 You can select your desired page template or a section and then preview it or insert into your Elementor editor.