Single Product Layout
In Electro theme, the Single Product Page can be displayed in 3 available layouts which are :
1. Left Sidebar – This is the default layout of Single Product page in our theme. It has a content section occupying 75% of the screen and a widgetized sidebar section to its left occupying 25% of the screen.
2. Right Sidebar – This layout is same as the Left Sidebar layout except that the sidebar section is in the right side of the screen.
3. Full-width – This layout does not contain any sidebars. The entire screen has the content section.
Enable Related Products
Enable or disable related products in Single Product page. Click here to know details of setting related products.
Product Gallery Carousel
Enable or disable product gallery carousel.
Single Product Styles
Output of Normal Style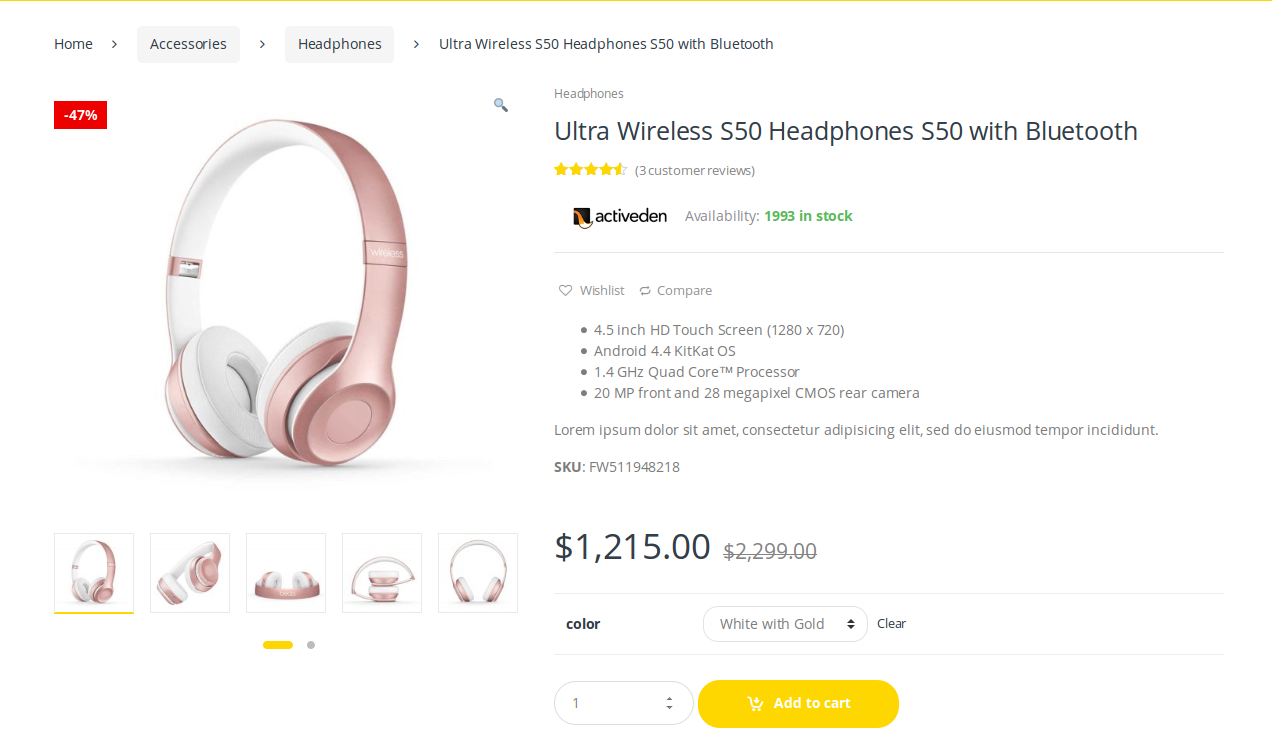 Output of Extended Style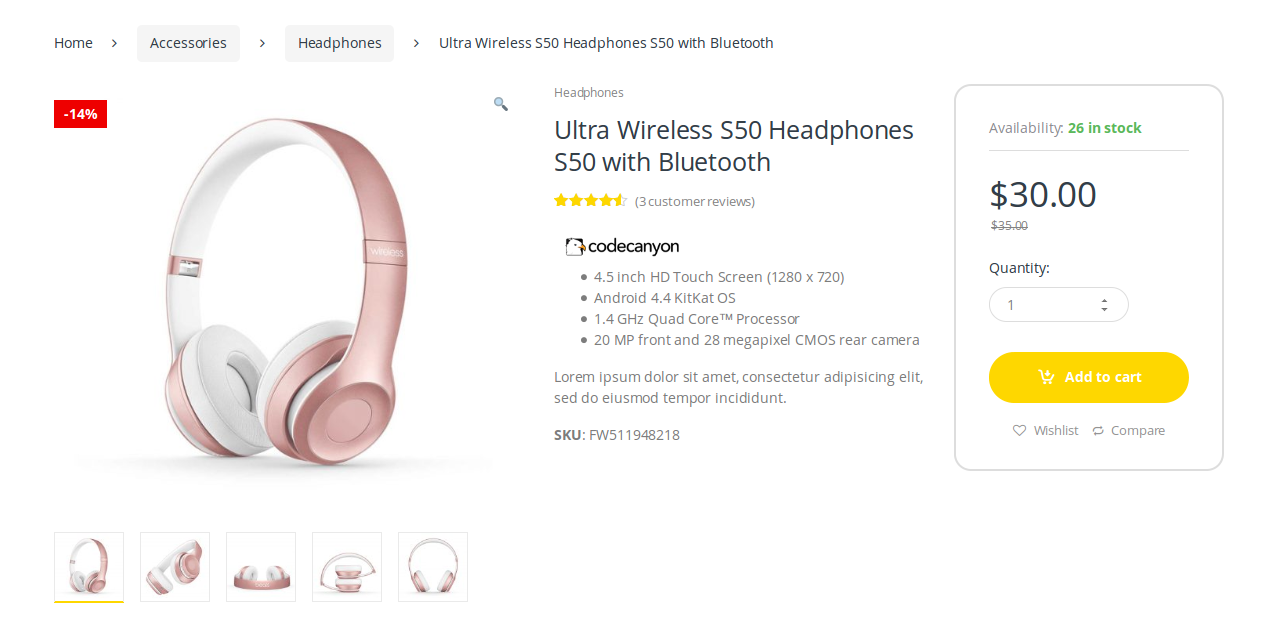 Settings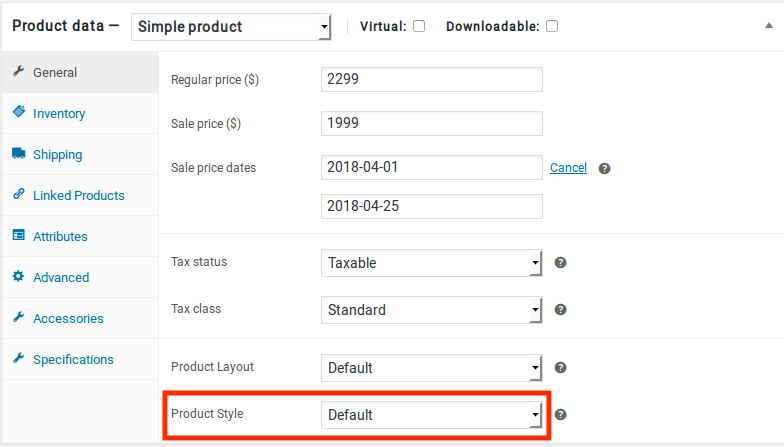 Single Product page has two different styles of view, one is Normal and another is Extended view. You can achieve the style by choosing Product Style option in Edit Product or Add Product page.
Add Custom Tabs in Single Product Page
Apart from default WooCoommerce Tabs, we add an extra tabs like Accessories and Specifications which create for the benefit of the user to show more information about their products.
Accessories Tab
You can only add simple products to accessories tab. Variation products does not supports with accessories.
Output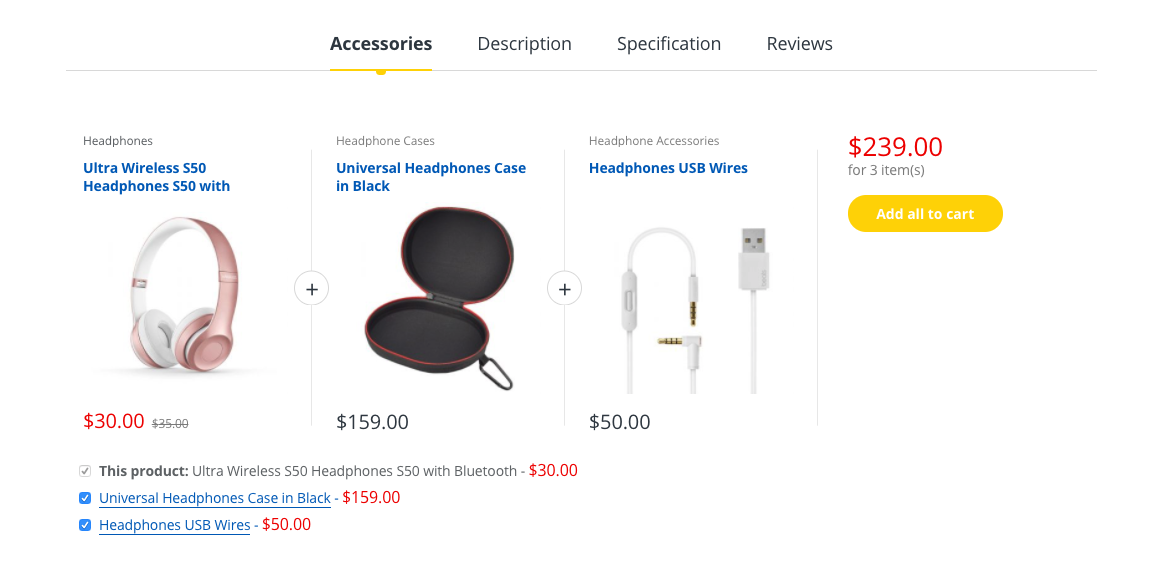 Settings

Specification Tab
Like Additional Information Tab, it will also display weight, dimensions or attributes.
Output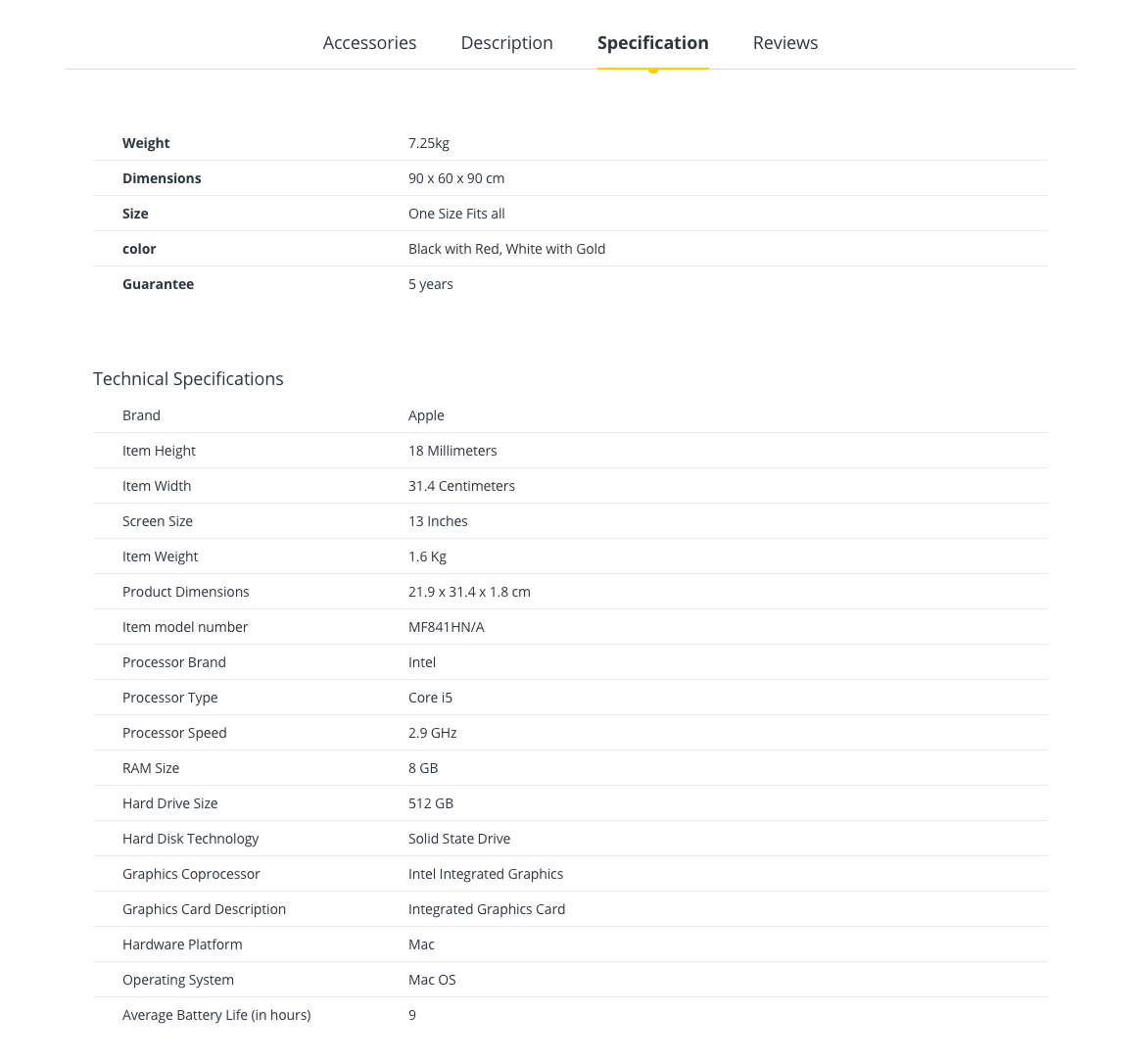 Settings