Edit Page Screen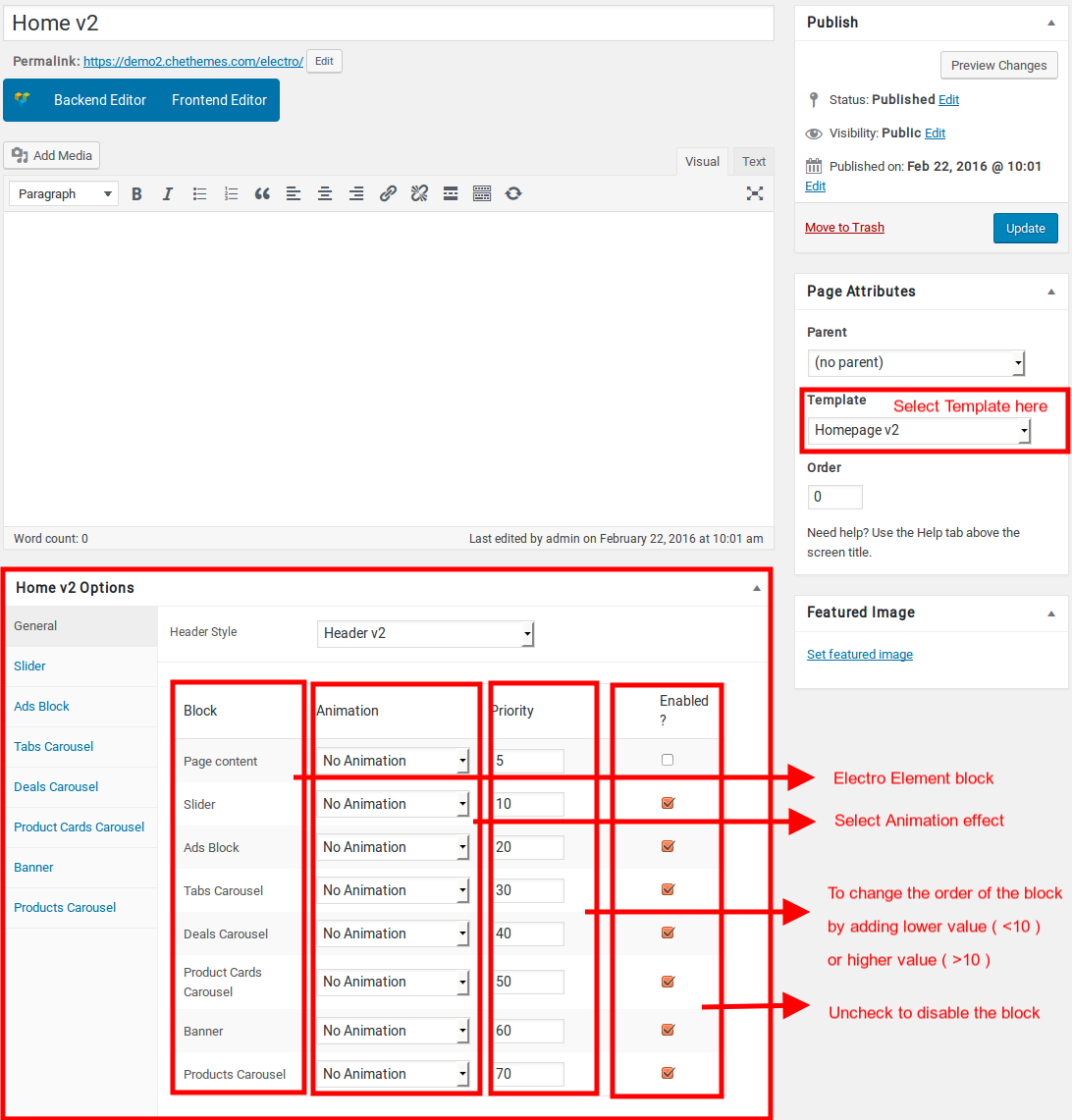 Following are the steps to create Home v2 using page template :
Create a new page from Pages > Add New
In the Page Attributes meta box that is usually present below the Publish meta box, choose the page template as Homepage v2 and click on Publish or Save Draft
You can now view this saved page and it will load Home v2 template with its default values
When the page reloads, you will have the Home v2 page options to help you configure the blocks in Home v2
Page Content
Output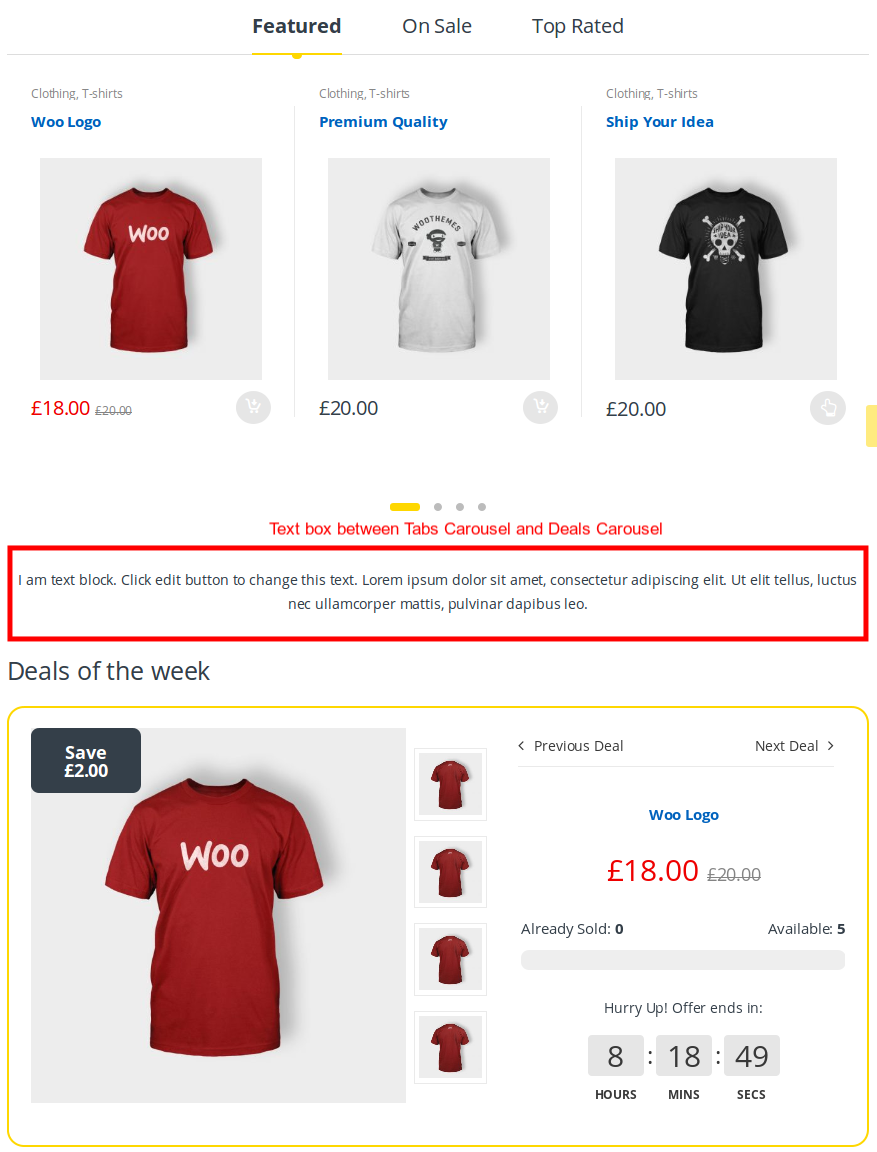 Settings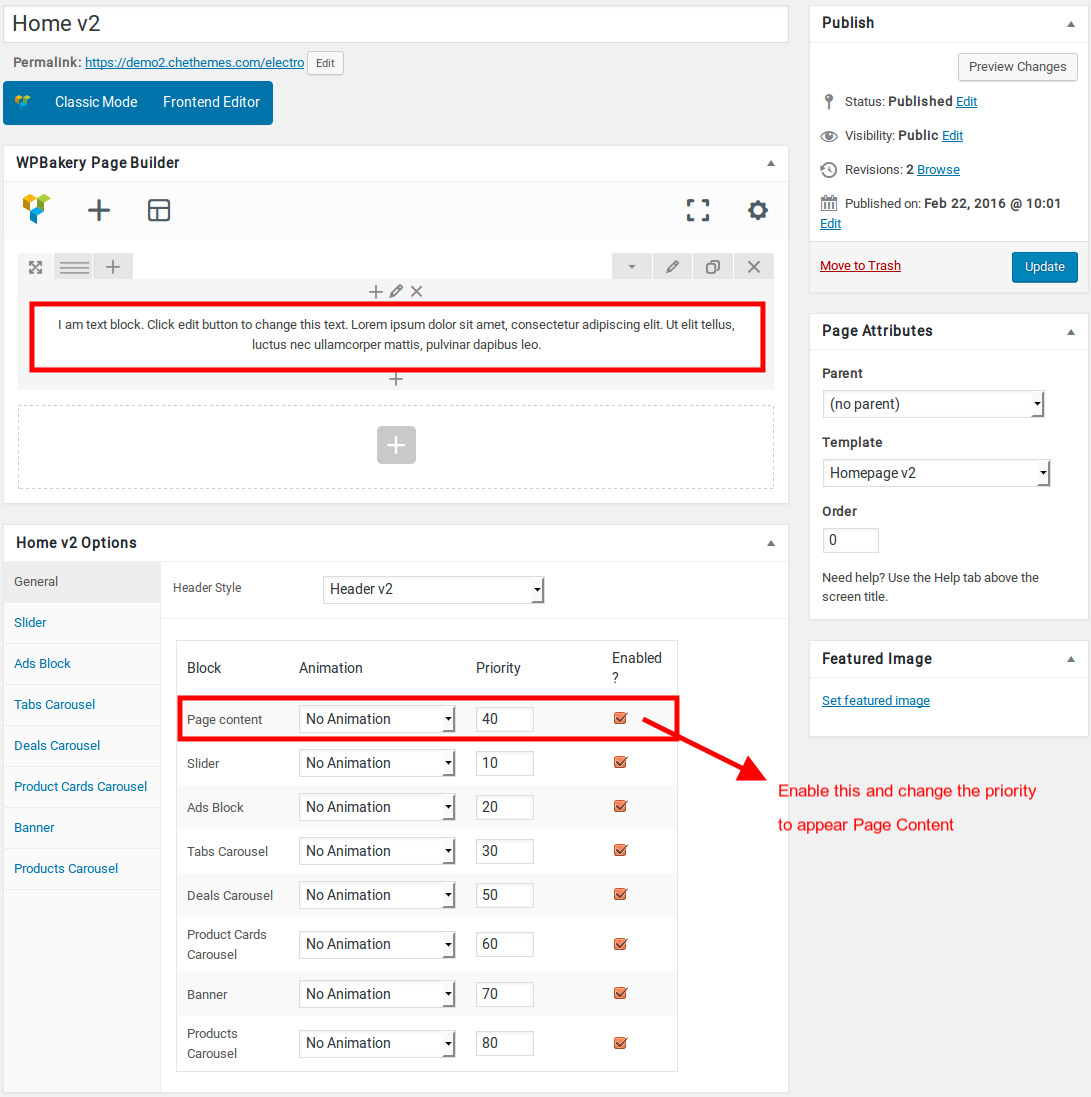 The Page content area is the WordPress editor area which is empty by default. This is because Home v2 content is loaded via Homepage v2 template and is configurable via Home v2 Page Options. Any content added to the content area is not loaded by default. It needs to be enabled from Home v2 Page Options > General > Page Content. Once you enable it the content from the editor area will be loaded the order is determined by the priority number given.
Home v2 Page Options
General
The General Tab lists all available blocks for Home v2. It also has options to enable/disable each block and determine each blocks order of appearance in the page.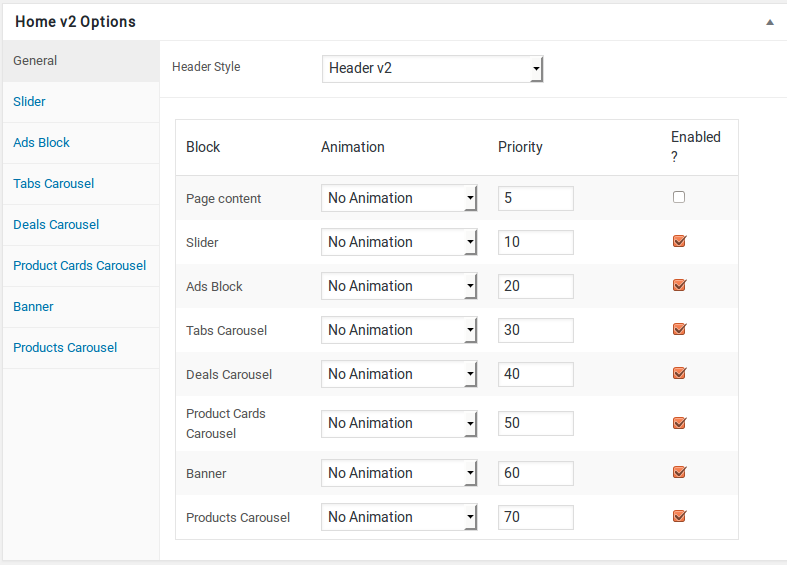 Slider
Output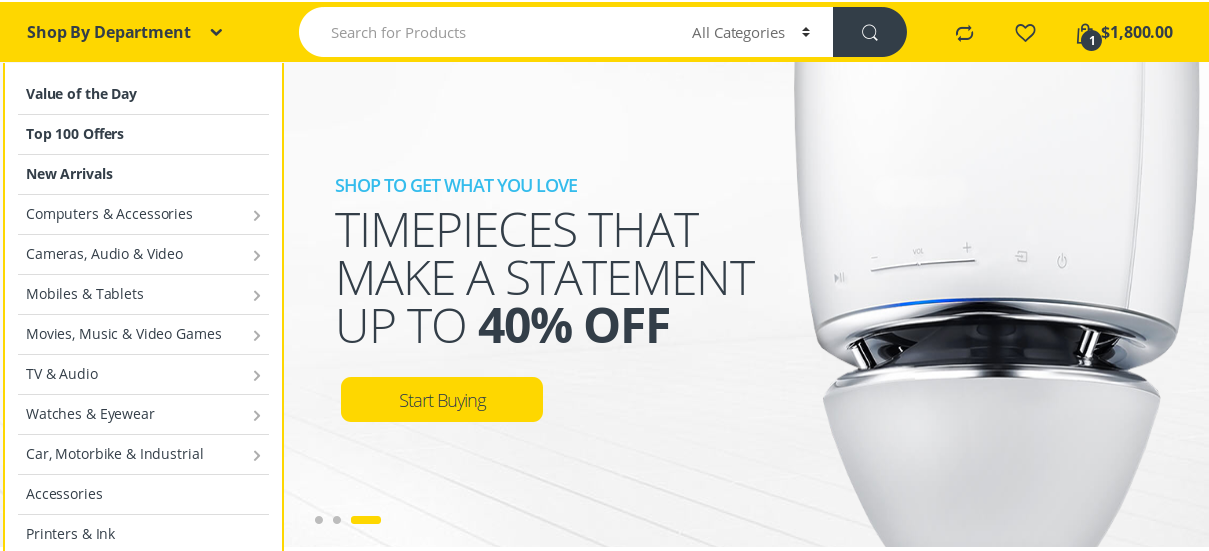 Settings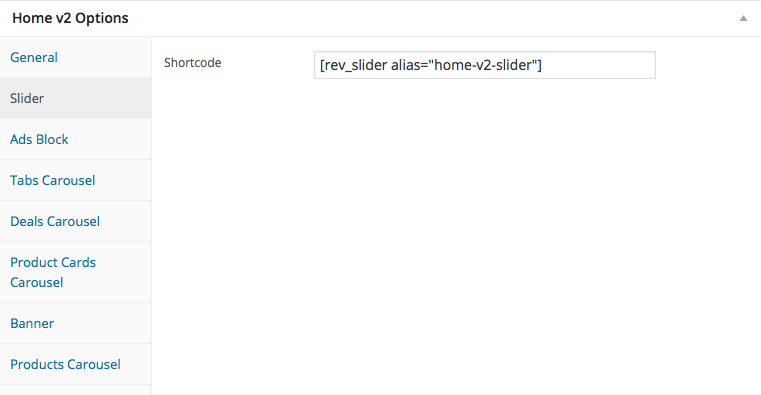 Ads Block
Settings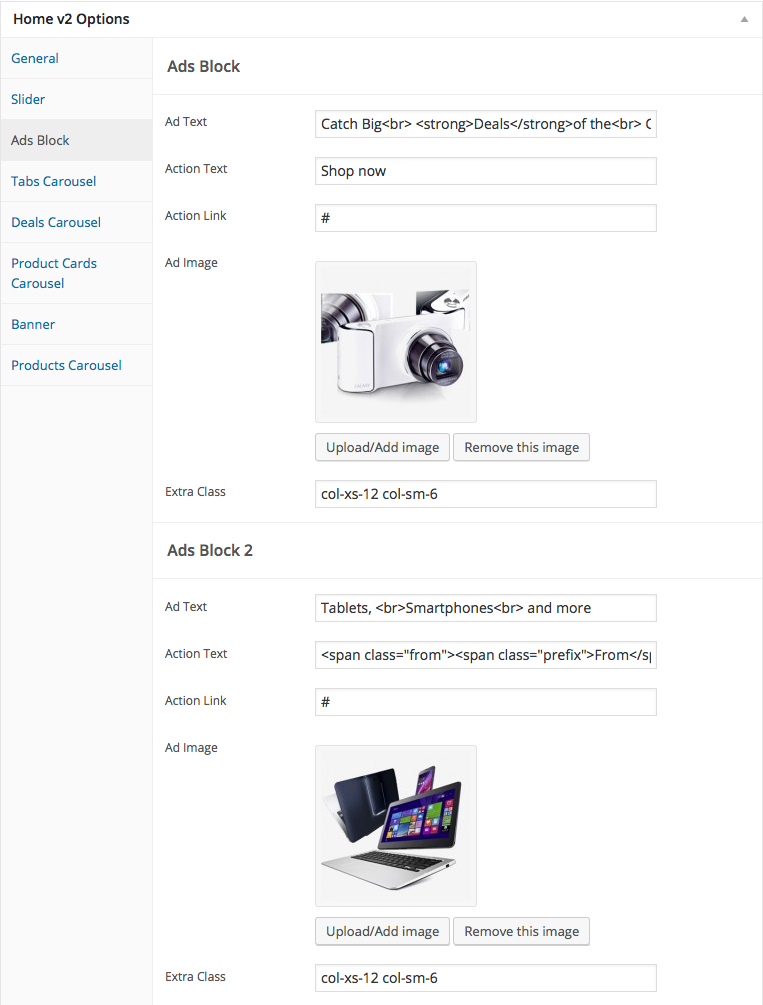 Tabs Carousel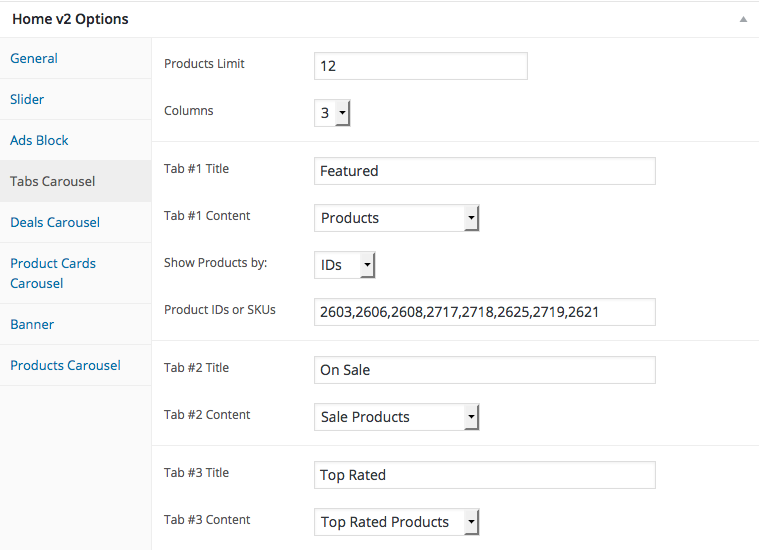 Deals carousel
Output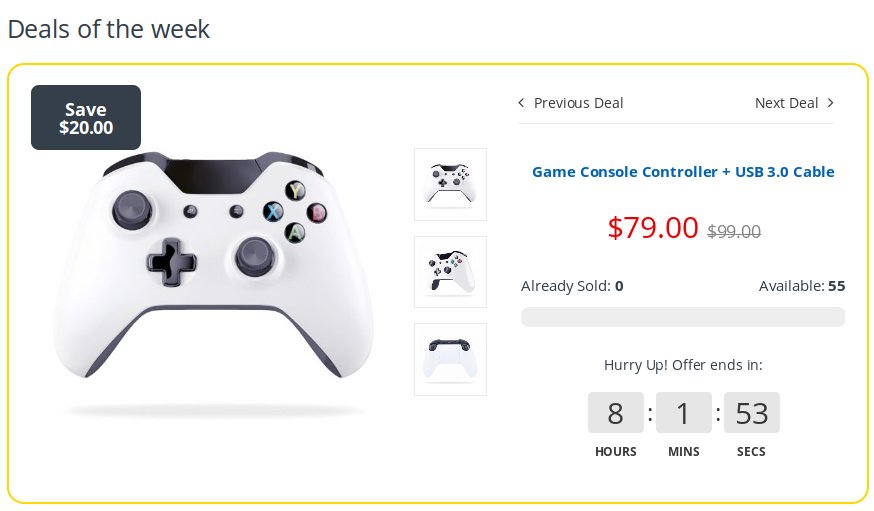 Settings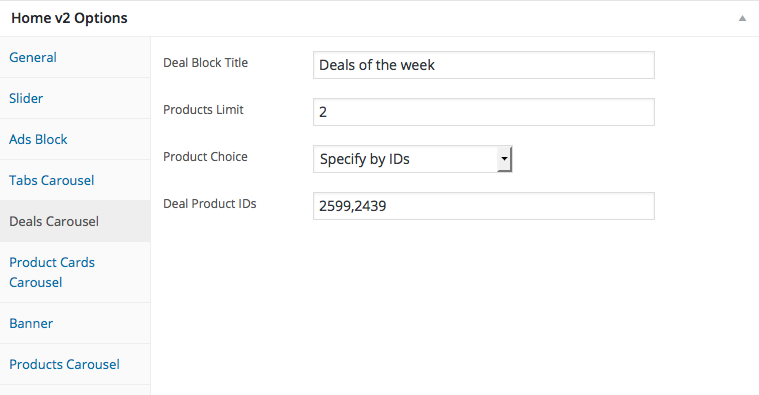 Product Cards Carousel
Output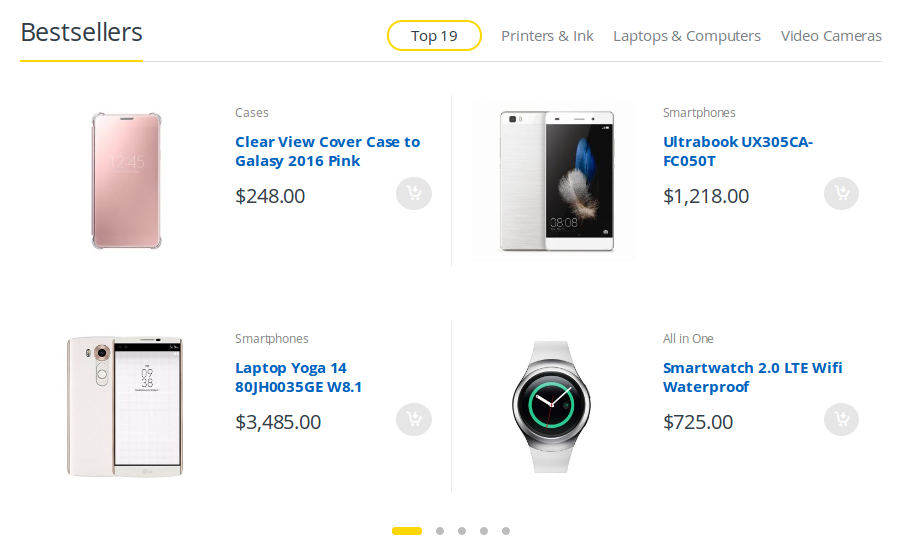 Settings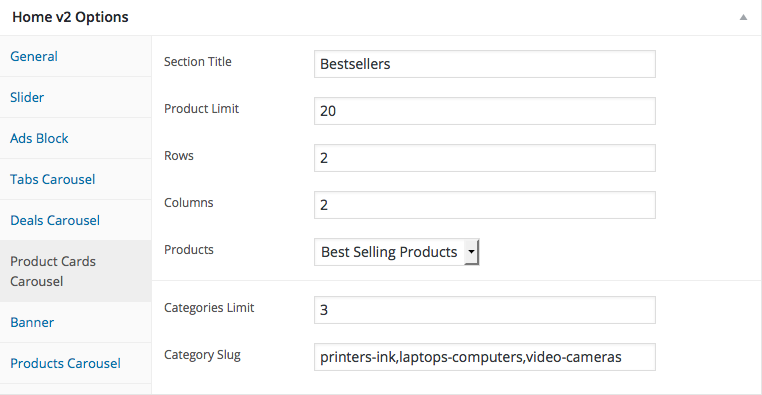 Banner
Output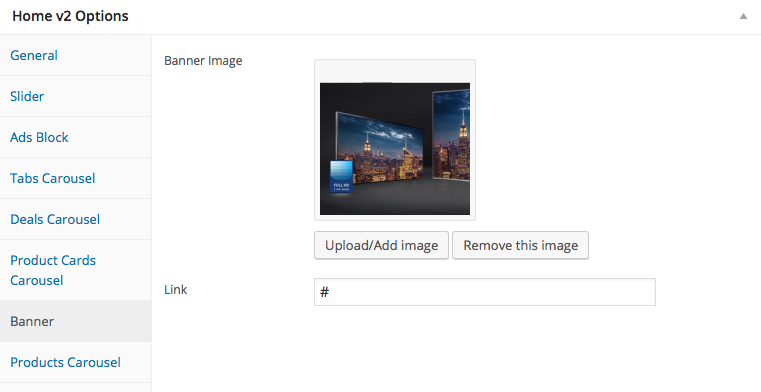 Product Carousel
Output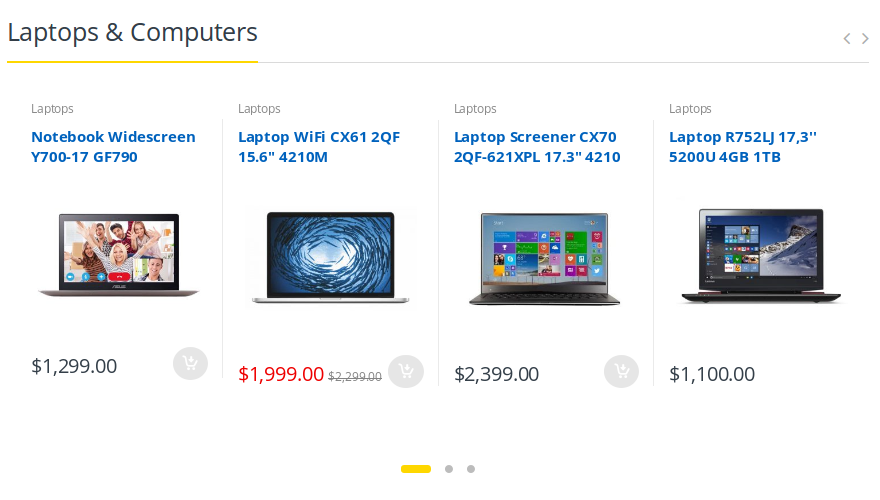 Settings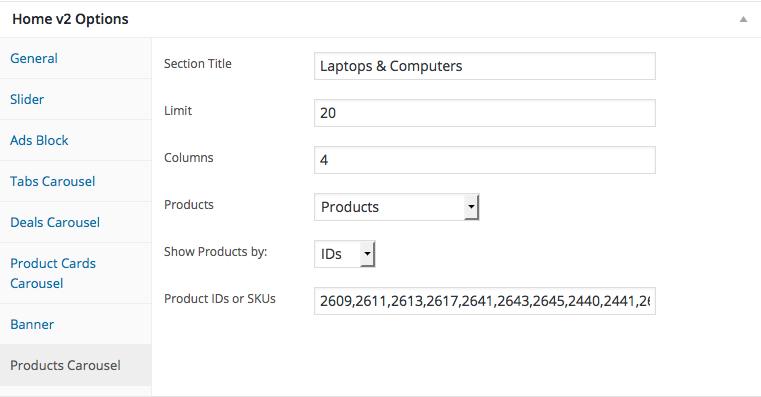 Sidebar Section
Output

Settings

To configure sidebar for Home v2, navigate to Appearance > Widgets > Home Sidebar here drag and drop the following widgets
Text Widget : Text widget for Banner Image.
WooCommerce Products Widget : Widget for Latest Products.
Electro Features Block Widget : Widget to display Feature List.
Electro Products Carousel Widget : Widget for Product Carousel.
Electro Post Carousel Widget : Widget for Post Carousel.