Output

Settings
General Settings
Enable or Disable Container.

Background Settings
Select bg color for this block.

Image
Drag and select border radius for image.

Block Settings
Enable or Disable Block Title.
Set size, color, tag, align for block title using title option.

Enable or Disable Author.
Set size, color, tag for author using author option.

Drag and select spacing (margin-bottom) for Block title, author and description.

Inner Block
By clicking + use can add any other block as inner block.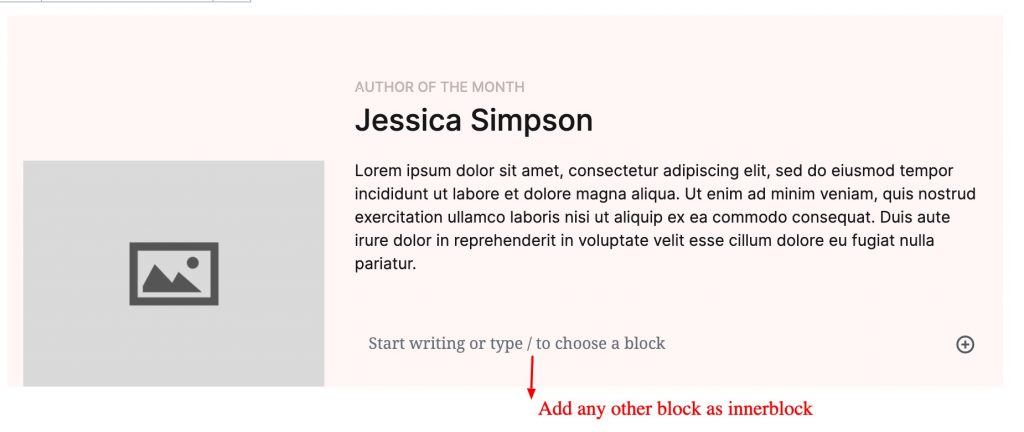 Responsive
You can hide block Desktop, Tablet, Mobile.
You can add additional class in Advanced.